29 JULY 2017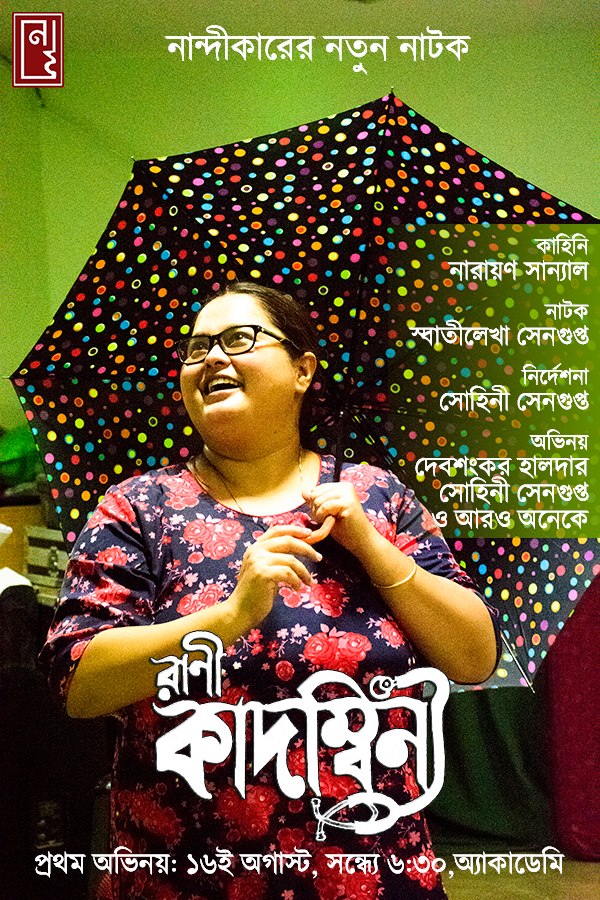 Direction : Sohini Sengupta
Back in the last decade of the nineteenth century, the Queen Mother of Nepal and the teenage daughter-in-law of a Lord in Calcutta are in similar agonies: they both are feeling terribly unwell. And neither of them can be examined by male doctors since it is against the existing social norms. They both would rather embrace, or be left to embrace, death. Enter Kadambini Ganguli, the first female doctor in the entire British Empire to have learnt and practised western medicine. She, of course, cures both women. And we embark on a journey through the life and times of Kadambini Ganguli.
Kadambini's father believes in women's emancipation and is always supportive of Kadambini's academic endeavours. Dwarakanath Ganguli, a very enthusiastic social worker, braves a hostile administration to help Kadambini get her much-deserved seat at the Medical College in Calcutta after Kadambini becomes one of the first two female graduates in India. However, not everyone is as supportive or even as accommodating. In an all-male Medical College, she is the centre of all uncalled-for attention. A particularly jealous professor stands between Kadambini and her graduation degree. But, with some help from Dwarakanath, she overcomes all adversaries and becomes the doctor she always wanted to be. Together, Dwaraka and 'Kadu', become one.
And, as we walk through the streets of an old, colonial Calcutta, hand-in-hand with one of the foremost harbingers of women's liberation of the nineteenth and the twentieth century, many questions arise. Can men and women be truly equal? Is the role of a successful woman limited to being the support system behind the success of a man? Can the roles here be reversed? Does women's liberation essentially mean ignoring the family or one's social responsibilities? Can successful working women also be successful homemakers?
The world, perhaps, would be a better place if we could find the answers and live up to them.